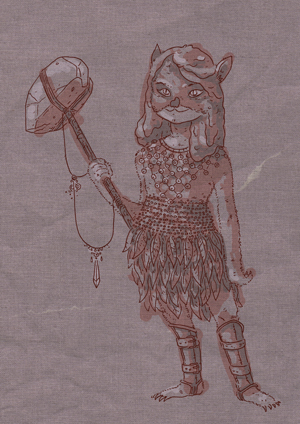 About:
Chewy Lamb Pelt (aka Lamb) is the 10 year old shifter and high plains drifter. He was the warden for the enchanted forests of Perte, until his village was kidnapped by a caravan of slave traders and merchants.
His peoples are prized as concubines owing to their silky cat like fur and graceful appearance.
After being sold in to a nobel house in Centea Ven he quickly escaped and made his way to Bang Bang island. He is plotting to locate the remainder of his peoples and return by sea to his home lands.
in game lego figure.